As a property investment strategist I'm very interested in demographics – how we live and where we live – and how this is changing.
In fact I think demographic changes will be more important in shaping our real estate markets over the long term than will the short term influences such as interest rates or market sentiment.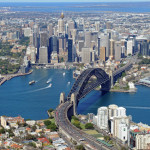 So I found it interesting to read an article in the Sydney Morning Herald. last year that explained that young singles are converging on a select few Sydney inner-city suburbs.
This is important to understand as a property investor as clearly you'll want to own the type of property that will be in strong demand by the demographic living in the area.
The article explained that…
In Darlington, three out of four residents have never married and, in several other suburbs, more than half are single.
Professor Bill Randolph, director of the city futures research centre at the University of NSW, said a generational shift had brought these singles together. He said.
"It is associated with the rapid emergence of a high-density apartment market.
The drivers of these markets are the sons and daughters of people from the eastern suburbs, lower north shore and the inner west."
Combined with higher student numbers and a growing gay and lesbian community, these suburbs have become a melting pot of singles and led to the Manhattan-isation of inner Sydney.
Darlington barista Jake William Thomas sees new relationships start in his cafe.
"People come because they can come alone and while they are here they might meet somebody new," he said. "The next time they might come in together."
Having grown up in Little Bay, the 22-year-old part-time DJ wanted to live around other young singles. "I don't have to organise social encounters because it will just happen by being in the area."
Across NSW, only a third of people have never been married, ABS figures show.
Sydney's top 10 singles suburbs are significantly higher than the state average and trump what is considered the singles capital of the world, New York's Manhattan, where 50 per cent of people have never married.
Most of these suburbs circle the CBD but Bondi Beach also made the cut due to its popularity with young women.
Mary Anne Cronin from Raine & Horne Bondi Beach says the issue is security. "Women feel safe to walk around in Bondi," she said.
That was one of the main drawcards for Bondi resident Hayley Trotter. "There is always a lot of activity on the street so you can walk around late at night without feeling you're in danger," she said.
The 23-year-old, who works in public relations, said the suburb was great for singles.
"There are so many young, fun people around the area and I think Bondi is a very social suburb."
But both Mr Thomas and Ms Trotter said that they would move if they got married and had children. Ms Trotter said: "I would probably sell my soul and move to Bellevue Hill or Point Piper or somewhere like that."
Sydney's top single suburbs
Darlington
Chippendale
Darlinghurst
Ultimo/Haymarket
Potts Point
Surry Hills
Camperdown
Newtown
Rushcutters Bay
Bondi Beach
*Based on the percentage of residents who have never been married. Source: Australian Bureau of Statistics